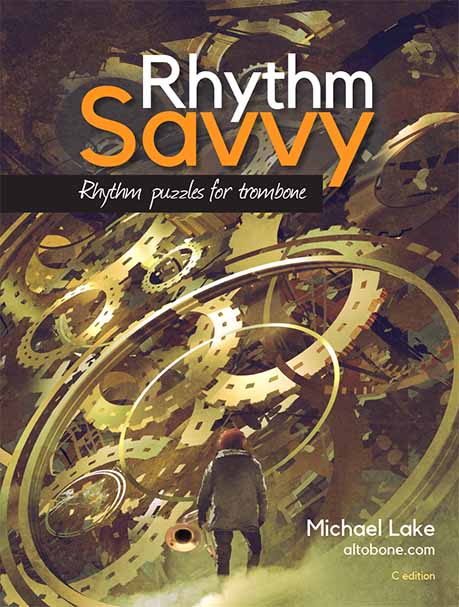 A spiral-bound book of rhythm exercises for tuning your internal clock and putting swing and  groove into your playing
Written for bass clef and C instruments, this unique book focuses on three critical areas of time that are critical for improvisation: your internal clock, your groove, and the rhythm of your improvised phrases.
Improving your overall sense of time will make the biggest difference in your jazz playing, and this book of fun exercises will get you there.
30% off for Pocket Jazz members!
Choose the edition for your instrument...
$49.95
Now for you only $34.95
What you will gain from this book
Learn how to practice and improve your time so you can sound more in control of your solos with your audience bobbing their head and tapping their feet to your groove!
I only realized that time was beyond bad once I started with your materials, but things are starting to improve and I am enjoying the process. I feel much more solid when performing and I am enjoying music and playing more now that I have a sense of the pulse of time.