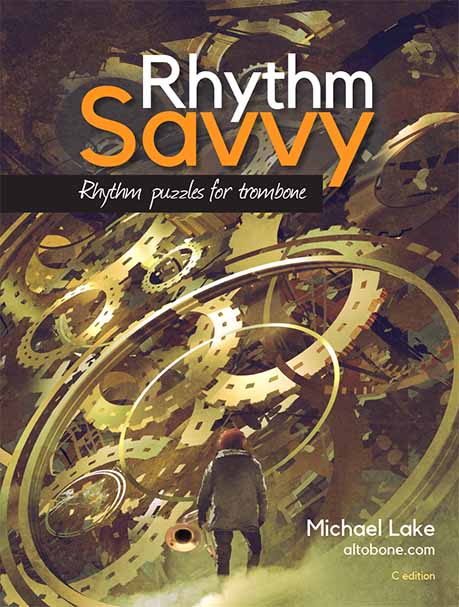 A spiral-bound book of rhythm exercises for tuning your internal clock and putting swing and  groove into your playing
Written for bass clef and C instruments, this unique book focuses on three critical areas of time that are critical for improvisation: your internal clock, your groove, and the rhythm of your improvised phrases.
Improving your overall sense of time will make the biggest difference in your jazz playing, and this book of fun exercises will get you there.
Choose the edition for your instrument...
What you will gain from this book
100 audio files serve as play-along tracks to the book's exercises, performance examples, and challenges for evaluating your time and rhythm sense and then showing you how to improve it.