Richie and I created an eBook that highlights the ten most essential modern jazz piano players from Art Tatum to Cecil Taylor.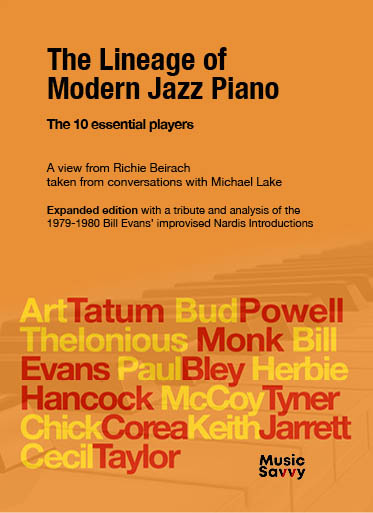 Richie went to great lengths to explain that these are not simply his favorite players, but instead are the ones who paved a new path forward in the evolution of jazz piano. These are the players that, if they hadn't existed, jazz as we know it would be different and the players after them might not have been known.
The ten players are:
Art Tatum
Bud Powell
Thelonious Monk
Bill Evans
Paul Bley
Herbie Hancock
McCoy Tyner
Chick Corea
Kieth Jarrett
Cecil Taylor
For each player, Richie identifies their innovation, their influence, and three must-listen-to albums.
Download it for free by clicking the above image.