My good friend and bass trombonist Gerry Pagano retired from the St. Louis Symphony after 87 years. I think that's a record! (I'm kidding)
But I'm not kidding when I tell you that he put on one hell of a multimedia event celebrating his long, eventful, Grammy Winning career.
Gerry was joined on stage by some career-long friends and colleagues. They were: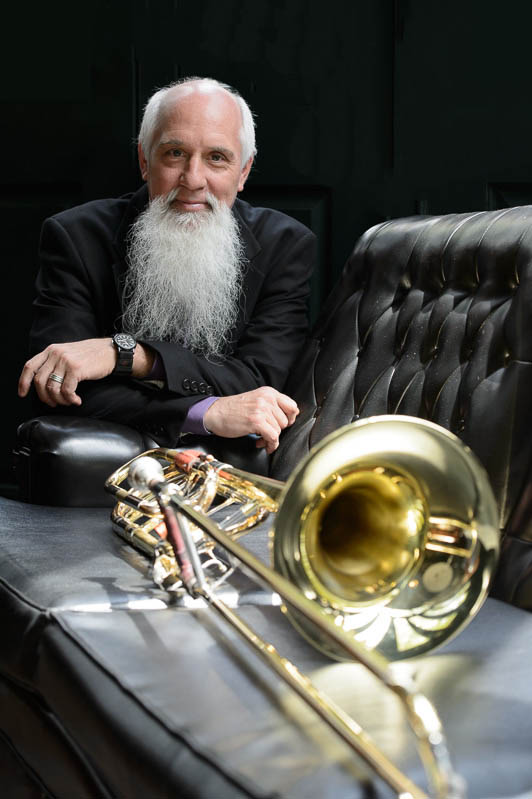 Tim Myers, Steve Lange, Amanda Stewart, Jon Reycraft, Jemmie Robertson tenor trombones
Chris Tantillo & Michael Casimir violas
Alvin McCall & Bjorn Ranheim cellos
Will James percussion
Conductor: James Martin
Video/audio:Andrew Schiefelbein
I was thrilled when Gerry asked me to contribute some short multimedia pieces to the experience. As he put it, "Some pallet-cleansers between the longer-form pieces."
I had just the right music videos for this occasion!
The concert in three parts: