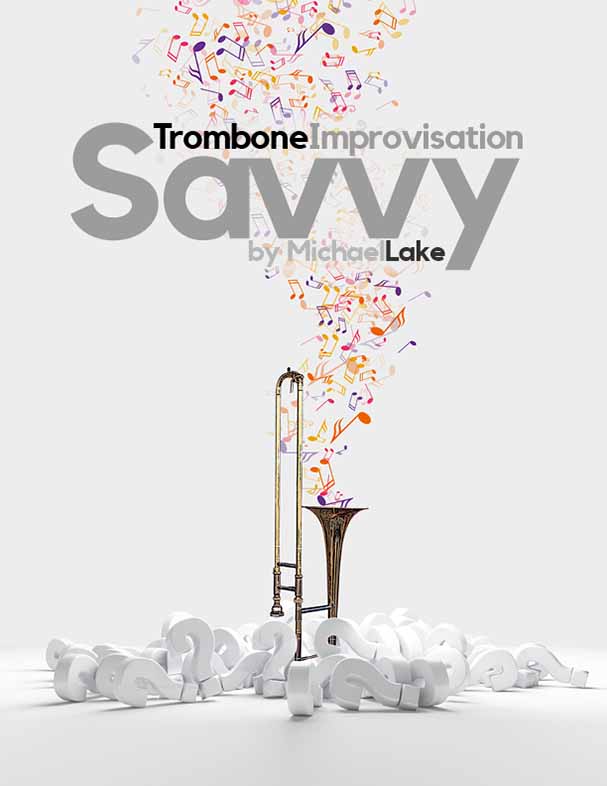 Trombone Improvisation Savvy
Finally, learn to improvise with the most complete and comprehensive book and audio collection specifically created for the trombone.
"Mike has created what has to be one of the most comprehensive tools for learning to improvise specifically for trombone! From the basics to more advanced concepts, great tune selections, and an amazing array of interactive play-alongs and demonstrations. This is a thoughtful, thorough, and dynamic approach to learning trombone improvisation." 
Coil bound edition:

$

59.95
How you will learn to improvise on trombone
Trombone demands different physical abilities from other instruments, but certain skills are universal such as connecting your instrument to your musical mind. Learn from exercises and audio files specifically focused on trombone that will help you improvise much better.