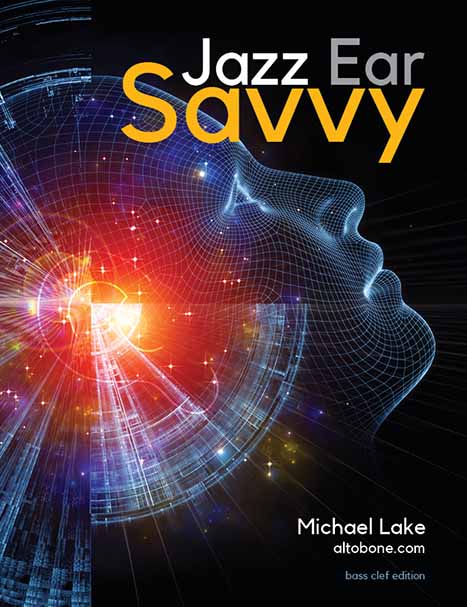 A fun spiral-bound book stuffed full of musical exercises and audio files to help connect your musical mind to whatever instrument you play.
30% off only for Pocket Jazz members!
Written for C, Bb, Eb, and bass clef instruments, this book trains you to think differently about improvisation. 
You have the music inside of you. Jazz Ear Savvy shows you how to finally get that music out through your instrument.
What you will gain from this book
Tools for building your skills so that you are no longer locked into the written notes, memorized patterns, or the 'correct' scales.