The Music Savvy Store of courses, books, and music
Welcome to the new MusicSavvy store! I've spent the past several years creating what I think are the best products anywhere to help you play jazz better, and I have now better organized and presented them for your benefit. 
For a limited time, every product in the store is on sale for between 20% and 30% off, PLUS for every purchase, you will get for free my eBook on how to negotiate. If you fear negotiation or just don't feel very good at it, this is for you.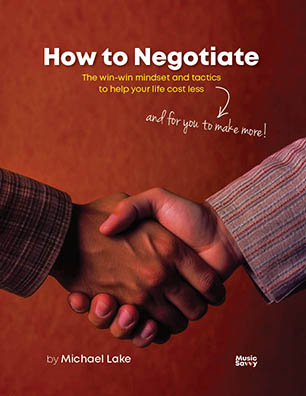 These online and offline courses will give you the knowledge, motivation, and inspiration to play jazz better and at a higher level.
From the full immersion of Improvisation Savvy to the over 60 quick 3-minute lessons of Pocket Jazz, explore ear-based training unlike any other you'll find. The workbook Jazz Patterns for Ear will provide you with a lifetime of challenges to build your ear for improvisation.
Explore these knowledge-packed entertaining courses that will unlock musical abilities you didn't know you had!
Explore this wide variety of materials all geared to help you understand jazz and how you can play it to the fullest extent of your time and talent. 
You'll find soft cover, ebooks, and audiobooks (some of them free) written by Michael on alto trombone, trombone improvisation, ear training, and psychology, as well as several written with the great pianist Richie Beirach on piano, jazz education, and improvisation.
Discover extensive courses on improvisation, ear training, basic piano comping, and more.
If you are looking for arrangements to play with your trombone group, from duet to 8-piece, check out this library of unique treatments of both original pieces and covers. Written by Michael Lake, Barry Black, Stan Pathel, and others, these arrangements range from moderately easy to difficult.
Each of these downloadable arrangements can be heard in its entirety. Soundfiles of original versions are provided as are extras such as lead sheets and transcribed solos of the original recordings.
These unique treatments of music not normally associated with the trombone will provide your group with something fun and different for rehearsals, performances or recordings.
Also, own a copy of both the MP3 and full resolution tracks of these one-of-a-kind treatments of the trombone.