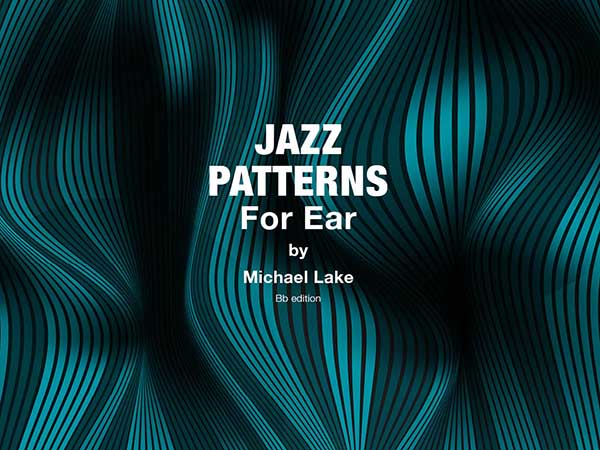 30% off only for Pocket Jazz members!
Play what you hear inside. Improvise more melodically.
Feel that you can play with more confidence and with less fear. 
These are NOT patterns you'll memorize to use in your solos. It's the opposite.

Written for C, Bb, Eb, and bass clef instruments, playing with these patterns will help better connect your musical instincts to your instrument – whichever instrument you play.
A sample of one of the patterns
Pattern #14: Hearing a minor third interval down
For each phrase of the book's patterns, the linked audio file plays you the first note of the phrase over a cool rhythm track.  Hear that note and then play the rest of the pattern by ear.  
Do that for all the remaining phrases. 
But here's the trick…
Your ear will grow stronger/better once you stop calculating the 'next note' and instead hear the notes and let your ear guide your instrument.
Here is the full pattern played out through one of the audio files in the book.